End to End Intake Solution
Capture Adverse Events
GDPR Compliant
Generate Compliance Reports
Integrate External Safety Systems
Highly Configurable Capture & Process Adverse Events and Product Complaints
Progressive NEXT is an advance tool designed for the drug manufacturers around the world to capture, process and generate compliance reports from the Adverse Reactions, Product Complaints and Medical Information. Progressive NEXT has 3 main modules – CAPTIVATE, INTAKE and NEXT. The CAPTIVATE modules is designed to capture adhoc data from various sources like PDF documents, word files and many more. It features a state of the art A.I. engine to extract the data from incoming documents and prepare intake forms for further processing in INTAKE module. The INTAKE module features tools like data cleanup, duplicate search, case submission workflow, offline data intake and many more. Once the case is ready, the NEXT module helps the users to prepare various interactive reports and also exports the cases to external safety system like Argus Safety or directly transmits to designated agencies. It supports CIOMS and E2B R2 & R3 reports out of the box.
Progressive Suite Features
Security Compliances
All Progressive Suite applications are based on world class Salesforce Platform with advanced compliances inbuilt. Be sure, your data is safe and sound with Progressive Suite of applications.
Multilingual
Progressive Next application supports over 20 languages and features highly configurable language management where the whole experience of the application can be customized according to the translations provided by each organization.
Mobile Devices Ready
Progressive Suite applications are available on iOS and Android devices as well with all the security and advanced features. These applications even work offline. So never miss any important notification again !
Salesforce Cloud
Progressive Suite applications are built on secure Salesforce Platform which provides the well established features used by small to big enterprises all over the world.
Interactive Reports & Dashboards
All Progressive Suite applications feature robust reporting and dashboard features. Highly interactive and configurable out of the box reports provides all the important and critical information at a glance. Similarly, the interactive dashboards present the vital information and analytics of whole data right on the home page.
Highly Configurable
Progressive Suite applications are completely configurable according to client's needs. All the interfaces, permissions and layouts can be customized according to the requirements and policies of the organization. The applications provides customization up to field level.
Automatically Capture Clinical Documents
Progressive Captivate has advanced Artificial Intelligence engine that extracts the clinical information from medical documents of any type and create the Intake forms for you automatically. With the advanced configuration options, you have full control of how the data should be extracted.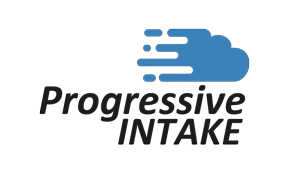 Highly Configurable Intake Forms
Progressive Intake features most advanced tools to manage Adverse Reaction and Product Complaint data. Highly configurable Intake Forms adapts virtually every workflow of your organization. The forms are loaded with advanced security features which makes them GDPR compliant.
Advanced Reporting and Case Submissions
Progressive Next takes your Adverse Reaction and Product Complaint data to next level. Loaded with advanced features like Compliance Reporting, Case Submissions to external safety systems like Argus and ARISg, Progressive Next is a cloud based solution which is highly configurable and very cost effective solution for small to big enterprises.