Our team has a mission to improve public and patient safety through delivering unrivalled solutions to the Global Healthcare Industry. We take pride in having an unmatched mix of individuals, state-of-the-art processes and technology catalysed by accurate superlative service.
Anjani Jha
Founder & CEO
As founder and CEO of Nextrove, LLC, Anjani has guided the company's growth, mission, and vision since its inception. He is responsible for the overall direction and management. Anjani brings over 16 years of experience architecting and implementing solutions in the life science industry.
Prior to founding Nextrove, Anjani held leadership positions in product solutioning, delivery and business development at various lifesciences technology companies including IQVIA, HighPoint Solutions, November Research Group, Foresight Group, Oracle HSGBU, Relsys International and Computer Sciences Corporation (CSC).
Anjani holds Bachelor of Engineering degree with Honors in Mechanical Engineering.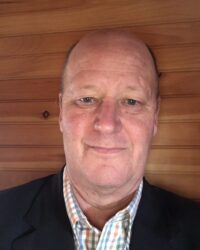 John Doug Sydow
Senior Advisor
John (Doug) has accrued nearly thirty years' experience in the pharmaceutical domain with the last twenty-one devoted to pharmacovigilance systems, their implementation and leading ongoing operations.
He has extensive experience with configuration design and management of safety systems and their associated business processes.  John has led many efforts planning, designing and implementing solutions for new business processes, safety data migrations, adapting to changing regulatory requirements and system upgrades. Prior to joining Nextrove, John worked in the lineage of companies comprising Pfizer Pharmaceuticals:  The Upjohn Company, Pharmacia & Upjohn, Pharmacia and Greenstone Healthcare Solutions.
John A. Smith
Vice President & Head of Quality
With over 25 years experience working in the pharmaceutical industry in Quality Assurance and manufacturing, in a management, engineering, and consulting capacity, John has extensive experience in various areas of Quality Management.
Prior to joining Nextrove, John held leadership positions with Taratec Development Corporation, Alliance Pharmaceuticals and Hoffmann – La Roche. He has extensive experience in computer system validation, 21 CFR Part 11 compliance, and QMS auditing.
John holds BS degree in Chemical Engineering.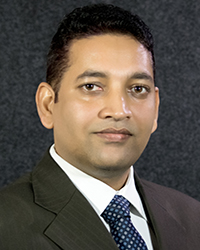 Pankaj Gautam
Vice President
Pankaj carries over 14 years of experience providing software solutions and services in the life science industry. He possesses a thorough knowledge of the drug development process, specifically in the areas of safety and pharmacovigilance.
His experience includes all phases of system design life cycle with a focus on strategic planning, business process optimization, global regulatory compliance, custom system design and development, and system implementation and integration.
Prior to Nextrove, Pankaj held various key positions at IQVIA, Highpoint Solutions, November Research Group, Oracle HSGBU (Relsys International). Pankaj holds Bachelor of Technology degree from Indian Institute of Technology (IIT) Delhi.
Shubham Mittal
Vice President
Shubham carries 10 years of experience in the pharmacovigilance industry and plays a vital role in building client relations and managing deliveries. He helps customers meet global requirements by developing and building innovative strategies in the healthcare industry.
In addition to business relations, he brings technological expertise to the company in order to meet customer needs in the most efficient manner.
His career is marked by extensive experience around Argus Safety, AERS, ArisG implementation, upgrades, customizations and migrations.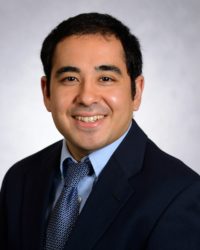 Bobbak Ghaderi
Director - Japan Services
Mr. Ghaderi is the Director of Japan Services at Nextrove and carries over 10 years of experience in PV.
He started his career in PV in Japan working as a drug safety associate. Later, he began working as a consultant for PV as a Business Lead/Japan SME performing various projects ranging from business
process redesign to system implementations and data migrations. He has since developed a strong team of specialists at Nextrove, with a focus on working with Japanese clients.
Mr. Ghaderi holds a degree in Molecular and Cell Biology from the University of California in Berkeley.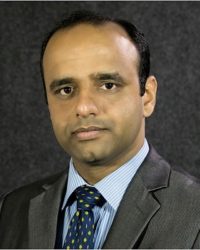 Ravinder Verma
Head of Product Development
Ravinder Verma is heading the Product Development activities in Nextrove and carries over 13 years of experience in the pharmacovigilance industry and has a vast knowledge of various development tools and technologies.
He has designed and architected several pharmacovigilance tools and software packages which helped many clients in achieving their specific business needs. Along with product development, he has been an active member of the consulting teams as well.
His career timeline includes key positions at Oracle HSGBU (Relsys), HCL, HighPoint Solutions, IQVIA and November Research Group. Ravinder holds Bachelor of Information Technology degree from MD University, Rohtak.
Manish Gakhar
Head of Analytics & Reporting
Manish Galkar is heading the analytics and custom reporting practice in Nextrove and carries over 13 years of development and consulting experience in Pharmacovigilance domain. He has versatile experience in reporting tool like Cognos, Business Objects and OBIEE/BIP.
He has been involved in the development of several solutions around custom Reporting and implementation/upgrade of Argus Safety solutions and Data migration projects.
Prior to joining Nextrove, Manish held various strategic roles at Oracle HSGBU (Relsys), HCL Technologies, November Research Group, HighPoint Solutions and IQVIA. Manish holds Bachelor of Technology degree in Information Technology.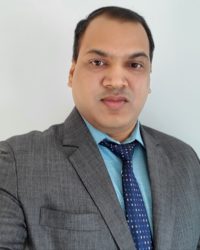 Sankalpa Goswami
Director - PV Services
Sankalpa has Around 15 years of experience in Business Analysis, Product Implementation consulting, Database upgrades, Database migration, Custom Reporting and Technical consulting for various Pharmacovigilance Software.
Has led Business requirement RFPs, Global and Japan Database Match and Merge, User and Administrator trainings for several mid/large Pharmaceuticals, Biotech and CROs across the globe.
Has extensive subject matter expertise in Oracle Argus Safety, Oracle AERS and ARISg suite of products. Has led several Solution assessments, RFP decisions, Business process transformations, Data clean up and performance tuning of PV related systems. Prior to joining Nextrove, Sankalpa was associated with various reputed organizations including IQVIA, HighPoint Solutions, November Research, Foresight Group and Aris Global.
Dr. Ujwala Salvi
Head of Business Development & Sales - APAC
Dr. Ujwala Salvi is a Founder & Chief Executive Officer, at NUCLEON Therapeutics LLP which is a Mumbai based CRO leading in Clinical trial operation, CDM and end to end Pharmacovigilance. Our esteemed client involves MNC Indian Pharma companies and Tier II pharma companies from US.
Dr. Salvi has worked in large global operations, managed strategic relationships, and played a key role in winning new business, setting up off-shored partnerships and in identifying new BU service lines and growing existing ones. Her areas of expertise include Pharmacovigilance, Clinical Trial operations, Clinical Data Management and feasibilities of new drug development and Analytics.
She is an MBA in Finance from Indian Institute of Management (IIM), Kolkata & Doctorate in Applied Biology from Mumbai University.