Progressive Compliance Available Now !
Progressive Compliance automates the report generation, scheduling and tracking of all your safety periodic reports. Progressive Compliance has inbuilt worldwide submission obligations and its AI driven algorithm keeps you updated about all your submissions and their timelines. Never miss any deadline for report submission and stay compliant.Available on iOS and Android Mobile Devices
Integrated Worldwide Submission Obligations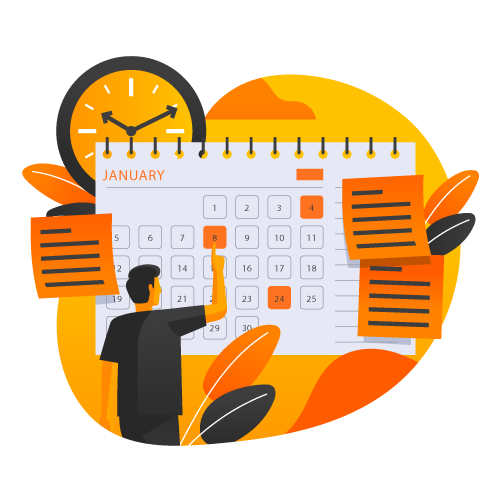 Progressive Compliance provides you with worldwide report submission obligations with country wise submission schedules of various reports like PSUR, PADER, PBRER. Not only you can customize the submission schedules, you can also create new schedules as per requirements.
With increased complexity for ever changing regulatory standards, country specific requirements and the submission frequencies, it becomes very important to have a sophisticated system which allows you to customize it accordingly and keep you on track. Progressive Compliance is designed specifically to solve this big problem. With the system configured once, you are completely covered for all submission compliances.
Intelligent Obligation Wizard
The real difficulty of report submission grows when there are more and more worldwide submission destinations for your ever growing products portfolio. To make this super simple for you, Progressive Compliance presents you an easy to use Obligation Wizard. The wizard starts with the product for which you want to submit a report and everything else will then be suggested to you in just 4 simple steps to finish creating a new Submission Obligation. As easy as that !
The wizard helps you find the reporting destinations for your product and the report type you choose. It also helps you to select an appropriate submission cycle along with pre-configured workflow including the designated Teams and Tasks.
Alerts and Notifications
Configurable Notifications Engine
Progressive Compliance Alerts and Notification system is highly customizable and allows you to choose what and when should be notified to you. You can choose if you want to be alerted before a new submission is coming up soon or if any task is getting delayed. The system will keep you on track for all the submissions.
Powerful Push Notifications
Never miss any deadlines even if you are on the move. With Push Notifications, you will be notified almost immediately about any important event in Progressive Compliance so you can take any action without waiting any further. All mobile devices are supported - Android and iOS.
Teams and Tasks
Pre-Defined Teams & Tasks
Progressive Compliance features a unique Teams and Task management functionality. Save hours of work by creating specific tasks for your frequent submissions. Not only Tasks, assign team members as well to these tasks and use this whole setup in multiple Submissions. No more repetitive teams and tasks creation for every submission.
Tasks & Deadlines
Compliance means to be on time and with Progressive Compliance Task Management functionality, you will be completing the submission tasks even before time. Manage the deadline for each task and let the system remind the teams until all the tasks are finished. It is most important for a submission to go on time and Progressive Compliance makes sure it happens.
Advanced Reports Generation Engine & Team Collaboration
Progressive Compliance has advanced report generation engine which accepts multiple file formats as template. Create your PSUR or PADER or any other custom report template in Microsoft Word and generate reports in just one click.
Collaborate with the Team
Usually more than one person work on reports and it becomes really important to have a system where multiple users would be able to collaborate. Progressive Compliance provides you the ability to collaborate with other team members using Google Drive, OneDrive, Box, Documentum or any other cloud service you want like.
Integration with Safety Systems
Progressive Compliance provides easy solution to integrate with your Safety System to bring the data for all your report generation needs. The system can bring all your products and the periodical data for generating the reports using the pre-defined templates.
Advanced Analytics & Reports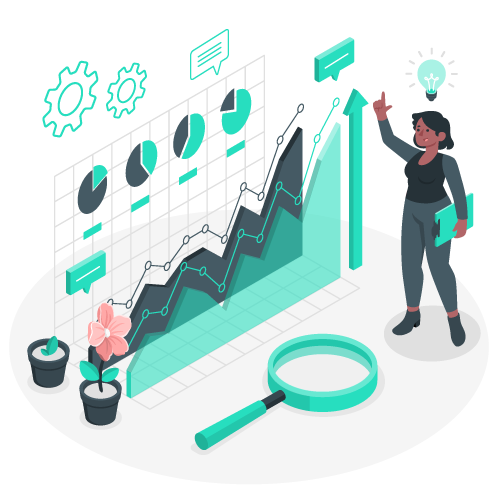 Progressive Compliance provides numerous interactive dashboards which provides a glance on overall system performance. The analytics are interactive for you to go and drill down the information to find out what's inside. All the Submission Tracking information will be available to you at a glance.
The system provides several out of the box reports which provides information on every level of the Submissions. All the reports are customizable as well as interactive. You can also create new dashboard using the reports and chart system. What's more, you can also schedule the reports to be delivered to you on daily, weekly or monthly basis.
Truly Multilingual - Supports over 35 Languages
Progressive Compliance is designed to serve you in your native language. Increase your productivity with multiple languages for your worldwide user base.Approach Globally !
Secure & Certified Environment - Peace of Mind