Progressive MICC Available Now !
Progressive MICC is the only Medical Information Contact Center solution designed especially for Clinical Research Organizations. The system is fully GDPR and PII compliant as the source of truth for every data item (Call Records, Voice Recording, Outgoing & Incoming emails, source documents, literature references) resides on Salesforce cloud.Read on for more information >
Capture Adverse Reactions & Product Complaints
Progressive MICC has built in advanced forms to capture Adverse Reaction and Product Complaint details. All the forms are highly customizable and can be adjusted to fulfil any specific requirement which is not available out of the box.
With a live preview of whole case, the information is always at a glance while working on a case. The adverse reaction cases are fully compatible with ICSR guidelines and can be easily exported to any external safety system like Argus Safety and ArisG.
Robust Handling of Medical Inquiries
REQUESTS
Progressive MICC has advanced and customizable request handling workflow. Each request from the customers is captured in details with all the associated information. The system automatically associates the email or call to the request for streamlined processing.
RESPONSES
For all customer requests, Progressive MICC allows you to prepare the perfect response by collecting all the related documents and other information and packaging the response to be delivered via email or telephone call. Multiple responses can be created for single request.
Know Your Customer - Automatically !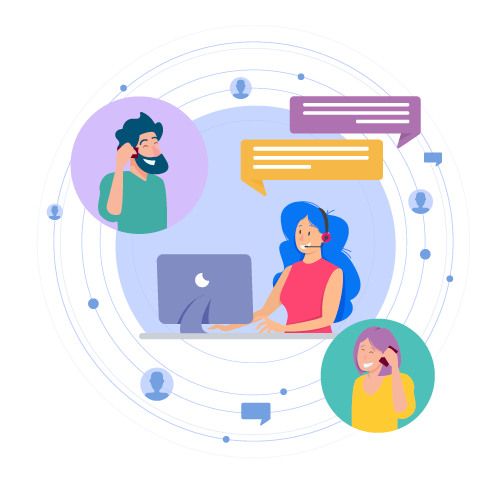 You heard that right - Advanced Contact Search feature automatically finds out the right customer, even before you pick up the phone. Not only Progressive MICC shows you the customer information, you also get to know all the previous communications with that customer and all the associated cases.
Along with telephone calls, Progressive MICC automatically finds the right customer by incoming emails too. The emails automatically associates them with the right customer record in the system. So next time you open any email, you know who is your customer already.No more typing and searching for customers manually !
Multiple Communication Channels
Integrate your existing customer care number or get brand new toll-free number worldwide.
Leverage your current helpdesk email address and let Progressive MICC handle all the incoming traffic.
Let your customers fill-in the inquiry details on your existing or the Progressive MICC web-form provided with the solution.
Progressive MICC has advanced integration options to grab information from your social media handles like Twitter, Facebook and LinkedIn.
Built-in Mailbox - More than an Email Client !
Advanced Mailbox
Progressive MICC mailbox is more than just a regular mailbox as it provides you automatically sorted emails, action items on each email and much more. No need to leave Progressive MICC to process emails separately. Create cases directly from emails and notify the customer with pre-defined letters or just reply back in a usual way. We have covered you !
Safe & Secure
When you are using Progressive MICC mailbox, be sure that your data is safe and secure as the system is GDPR compliant and no data travels outside the Salesforce boundaries. All the email data remains secured. Even more, only authorized users will have access to the emails as per your company policies.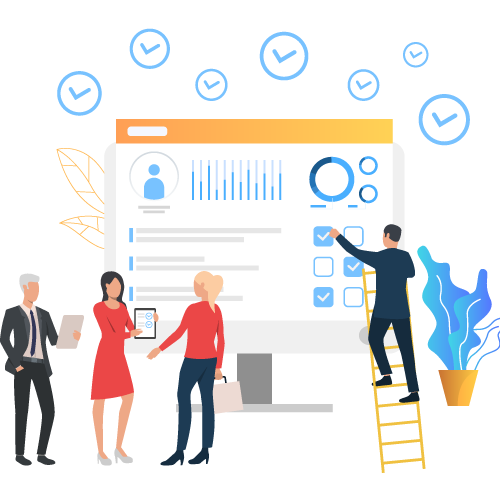 Template Based Letters
Progressive MICC features a template based system that allows you to send perfectly designed responses to your customers. From a pre-configured email reply to highly customized cover letters, everything is available in the system. Create as many templates as you want.
Integrated Telephony - Worldwide Reach !
Advanced Telephony
Have your existing phone lines integrated with Progressive MICC or get a full fledged cloud based telephony ready to use in no time. The built-in cloud telephony allows you to procure worldwide Toll or Toll-Free numbers instantly.
Call Recording
The built-in advanced cloud based telephony allows you to record each and every inbound or outbound calls for training and quality purpose. The feature is completely configurable according to any compliance needs.
Calling Features
With Progressive MICC, its easy to put your calls in conference mode. Not only that, all the other telephony features like Call Hold and Call Forwarding are available at the fingertips of the agents.
Automated Call Distributor (ACD)
ACD is another advanced feature which automatically finds the most appropriate agent in the queue and transfers the inbound call to that agent. Super easy to manage any number of agents. The system automatically detects active agents and connects the inbound call. All inactive agents will be skipped automatically.
Interactive Voice Response (IVR)
Progressive MICC features advanced configurable IVR System which can be used for welcome messages, waiting messages and for reaching to desired agent in the call center. The IVR is a perfect way to forward the inbound calls to most appropriate department depending on the inputs from the caller.
Advanced Analytics & Reports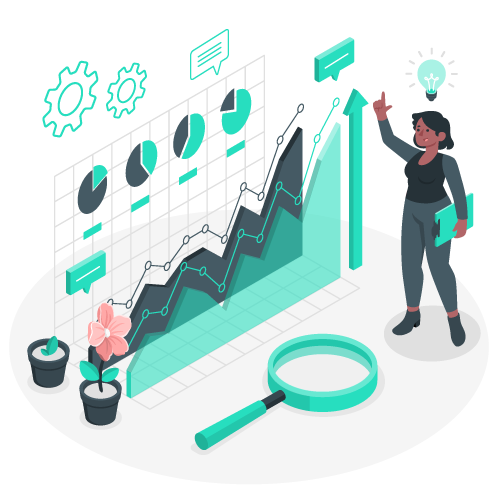 Progressive MICC provides numerous interactive dashboards which provides a glance on overall system performance. The analytics are interactive for you to go and drill down the information to find out what's inside. The dashboards include the Agents Performance, Inbound and Outbound calling performance and much more !
The system provides several out of the box reports which provides information on every level of the product. All the reports are customizable as well as interactive. You can also create new dashboard using the reports and chart system. What's more, you can also schedule the reports to be delivered to you on daily, weekly or monthly basis.
Truly Multilingual - Supports over 35 Languages
Progressive MICC is designed to serve you in your native language. Increase your productivity and communicate with your customers in the language they understand.Approach Globally !
Secure & Certified Environment - Peace of Mind